Experience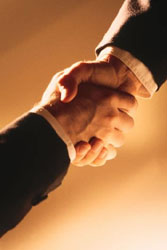 I have been helping clients achieve their financial goals for over 20 years and manage over $150 million in assets for over 400 clients. At Hawke Financial Group LLC., we strive to offer our clients excellent service, portfolio performance, and investment strategies. We continuously provide our clients investment opportunities that match their financial goals.
We bring a new perspective to wealth management. We strive to get to understand you on a personal level so that we can isolate and recommend the best strategies for you.
We are dedicated to developing lasting relationships with all our clients. We believe in helping you assess your financial goals and participate in the management of your finances. One of the benefits of working with us is our ability to provide clear, easily understood explanations of financial products and services. The personalized program we provide is designed to help you work toward an independent financial future. We're looking forward to using our expertise to help you pursue your financial goals.
Our clients want more than traditional portfolio options—they want to be given access to innovative investment solutions. Additionally, our clients crave personalized attention. They don't want the same investment portfolio as their neighbor. They want completely customized options that meet their needs, wants, and financial desires.
We serve individuals and institutions that want to know their portfolio is backed by innovative investment strategies. With analysts and research methods, Hawke Financial Group LLC. provides cutting edge investing and management.
Finally, our clients want to work with a firm they can trust. They want to be given complete transparency with their accounts. Our clients desire an investment firm that has their best interest in mind, and a company that cares about their success. When you become a client at Hawke Financial Group LLC., we make a commitment to operate in your best interest.